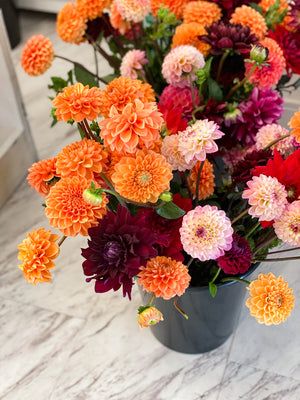 floral subscriptions
---
Fresh flowers are self-care.

Our floral subscription program is the easiest way to bring fresh flowers in your home or workplace without having to keep going through the process of repeat ordering! Seasonally inspired bouquets designed by our team, arrive at your door step on a bi-weekly or monthly basis. 
Whether for yourself, or for a loved one, it is the perfect self-care gift that keeps on giving! 

All you have to do is select your desired price point and delivery frequency! Choose between a one-time payment or monthly payments for more accessible pricing.